May 23, 2016 at 3:19 am
#28016
az-jim
Participant
Bronze

★
Posts: 9
Comments: 36
Overall: 45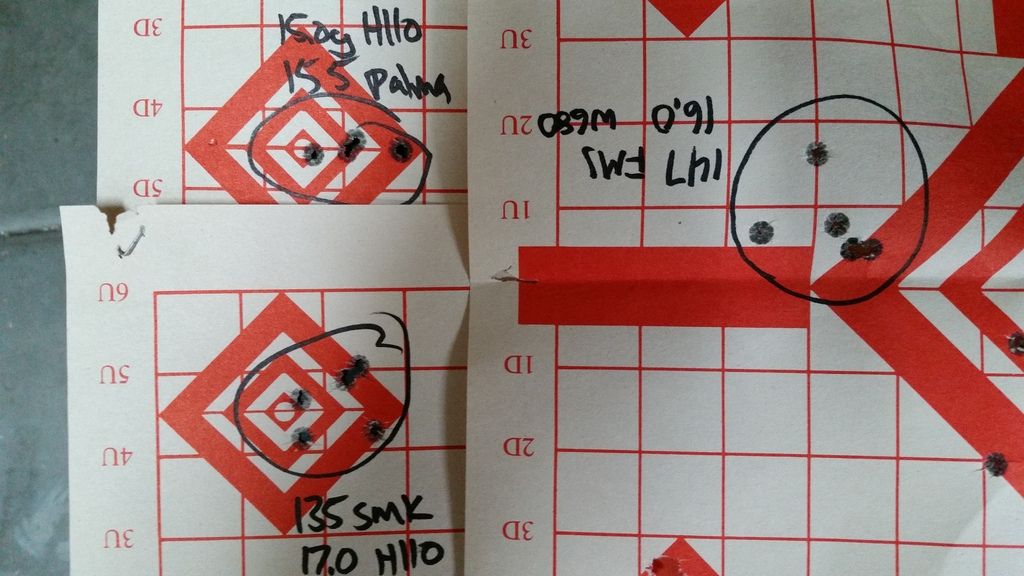 Finally got out to shoot the new toy today. Its fun to shoot as I expected it would be. I ended up with 3 loads that look to have some potential, all at 100 yards.
147g FMJ over 16.0g of W680
135g SMK over 17.0g of H110
155g Sierra Palma Match over 15.0g of H110
I had some 168 SMKs over W680 also but they all shot patterns instead of groups so back to the loading bench on those. So I'll fine tune the 3 I have so far then come back and do 168 and a 208-210 load. I dont see myself shooting anything heavier than that and those will do fine for subs. I didnt chrono any of them today, didnt have time to mess with it. I'll do that when I fine tune. And finally after all of that, and deciding on a mould will come work with cast.