az-jim
Participant
Bronze

★
Posts: 9
Comments: 36
Overall: 45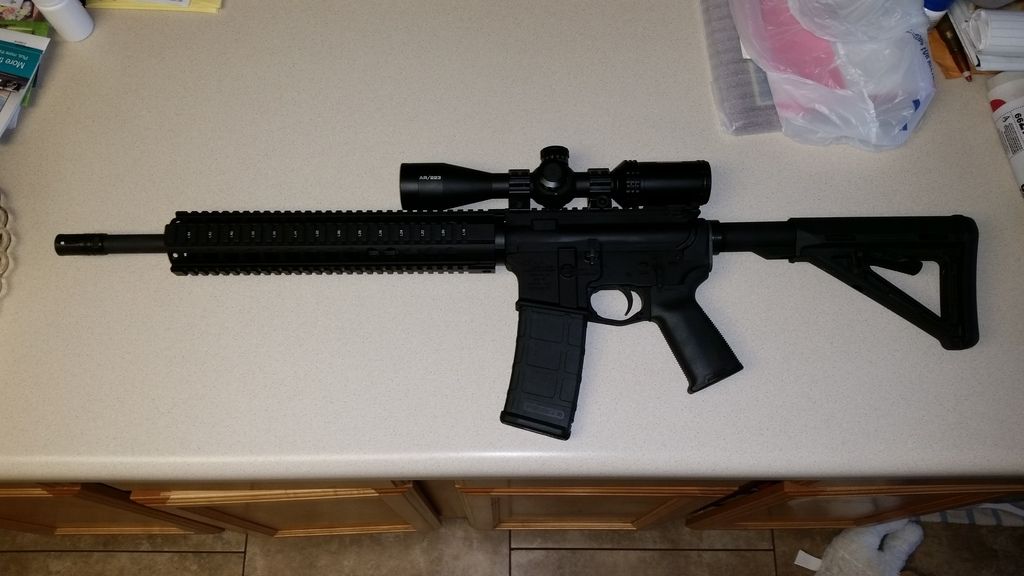 So I finished the build this week, havent been out to shoot it yet…..uuuggghhhhh, another week of that dirty 4 letter word before I can go try it out 🙁
I went with an Anderson upper, lower, and 16″ pistol gas 1-8 barrel. I was happy with the Bushnell AR series scope I put on my 22 build, so I picked up the centerfire version in 3-12x for this one. Now I have brass, powder ( W680, H110, 1680, 5744 ) and some 155g SMK palma bullets, 150g Hornady SSTs, and might be able to scrounge up some 110-125s.
My next question is COAL: Obviously function/ cycling being priority, what do you all do for load length with various bullets? Do you go for mag length as much as possible or do you focus more on contact with the rib in the mag to keep alignment for feeding reliable? I have read some guys seating to where the ogive measures .250, making contact with the mag rib, any merit to this?